We recognize that all our patients are unique and deserve to receive orthodontic care that reflects their individual needs. Our experienced and talented team is committed to working with you and your family to create a comfortable, stress-free, and rewarding orthodontic experience every time you visit our practice.
We are pleased to welcome you and your family, and we look forward to working with you.
Katherine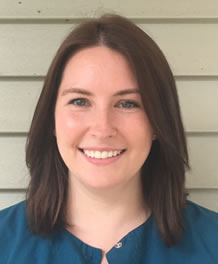 Practice Administration / Orthodontic Technician
I began my dental assisting career in 2010 at Porter and Chester Institute and joined this office that same year. Most of my time is spent in the clinic, sterilizing instruments and equipment, and offering chairside assistance during procedures. I also assist with our marketing efforts and love promoting the practice! For me, watching people's confidence and self-esteem grow as their smile changes is the best experience. At McKenna Orthodontics, we're lucky: We help our patients change their lives and see those smiles emerge every day!
I live in Avon with my husband Eric and our houseful of crazy pets.
Lisa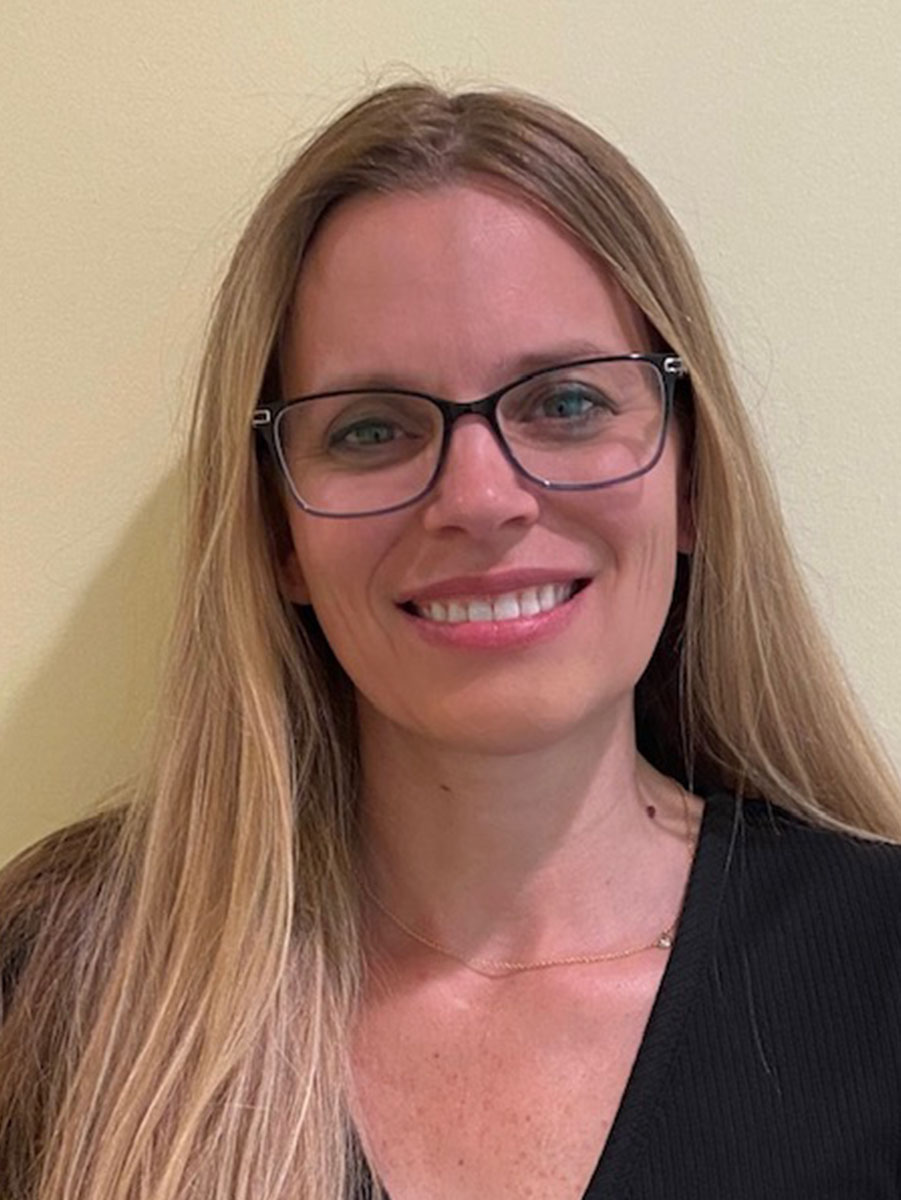 Practice Administration / Orthodontic Technician
I started my training as a dental assistant in 1994, working chairside with an oral surgeon and for several years with both an orthodontist and general dentist. Our doctors' friendly approach and expertise in the field makes me proud to have joined McKenna Orthodontics in 2012. I work alongside the doctors, and provide care to our patients. I'm also part of our marketing team, which helps this amazing office grow. I love meeting so many wonderful people and watching the transformation of each person's smile.
I'm a police wife and have five daughters. We also have two dogs, five guinea pigs (one for each kid), and a rabbit. When I'm not working, I love to hike and explore new places. I also have an adventurous side and have gone diving in a shark cage and rappelled down Mohegan Sun!
Michele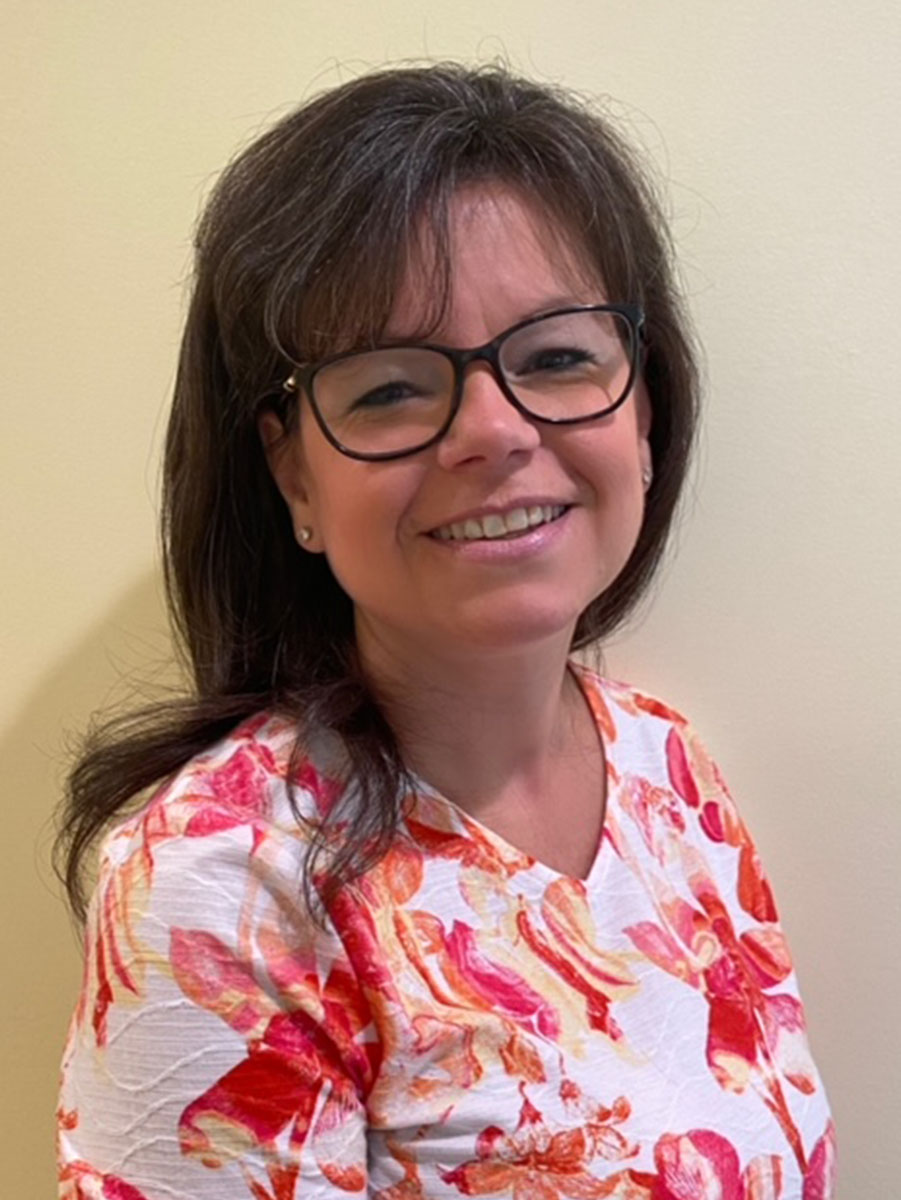 Practice Administration
I enjoy wearing many hats here at McKenna Orthodontics, from making appointments to submitting insurance forms, but most of all welcoming and giving every single patient my full attention, supplying 110% quality of care at all times. I became a certified dental assistant and oral and maxillofacial surgical assistant in the late 1980s, and joined McKenna Orthodontics in 2010. I am proud to have had the opportunity to work with outstanding, compassionate dental professionals over the years. My favorite part of my job is learning about and talking to every patient who walks through our door and being committed to providing our patients with the most current orthodontic treatment options.
My husband Kevin and I have been married for more than 20 years and we're busy raising our two boys, Tyler and Michael. We are major New York Yankees fans and enjoy being involved with our local little league and junior baseball teams. I also volunteer my time to public service and giving back to my hometown community in Bristol.
Paige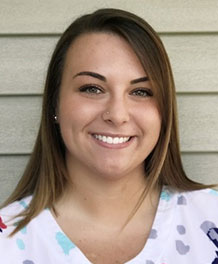 Orthodontic Technician
I am a certified dental assistant, and have worked in orthodontics since March 2016. My job is to make sure each and every patient knows they're in good hands throughout their visits. I assist with wire changes, detailed adjustments, bonding, and removals. I also take new patient records and do the iTero® scanning for study models and appliances. I like meeting patients, and watching the process of their smiles beautifully transform is awesome! Seeing their confidence skyrocket makes all the hard work worth it!
I've always had an artistic inclination, so I love to paint when I have the time. I share my life with a wild yellow lab, Cooper, who keeps me on my toes, and a chunky guinea pig, Louis. I was born in a leap year so my real birthday is celebrated every four years on February 29!
Gale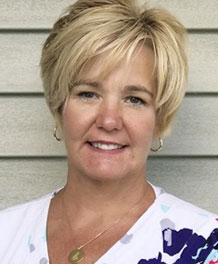 Orthodontic Technician
I am a graduate of Springfield Technical Community College, class of 1988, and am certified in radiology and CPR. I'm a member of the Registered Dental Assistant National Board. I seat and prepare patients for their procedure, explain what will happen, and make sure they're comfortable. Working with Dr. Paul and Dr. Michael is an ongoing learning experience. Having worked here for 29 years, I have seen many changes in the growth of McKenna Orthodontics. Honestly, McKenna Orthodontics is the reason why I am who I am today.
When I'm not working, I enjoy various activities with the Windsor Locks Fire Department Ladies Auxiliary, and I work with Windsor Locks Dollars for Scholars, too. My husband Joey and I have been married for 30 years and we have two grown daughters, Nikki and Katie.
Maria
Practice Administration
I hold both an associate's in dental assisting and a bachelor's in liberal sciences, and have worked in the dental field since 2000. I handle a variety of tasks at the front desk, including treatment, schedule, and financial coordination. I really like meeting each patient and getting to know everyone and their families. Like the rest of our team, I want everyone to feel welcome and happy to be part of the McKenna Orthodontics family!
Outside of work, I enjoy spending quality time with my friends and family. I am truly blessed to be part of a close-knit Italian family that loves our time together.
Nicole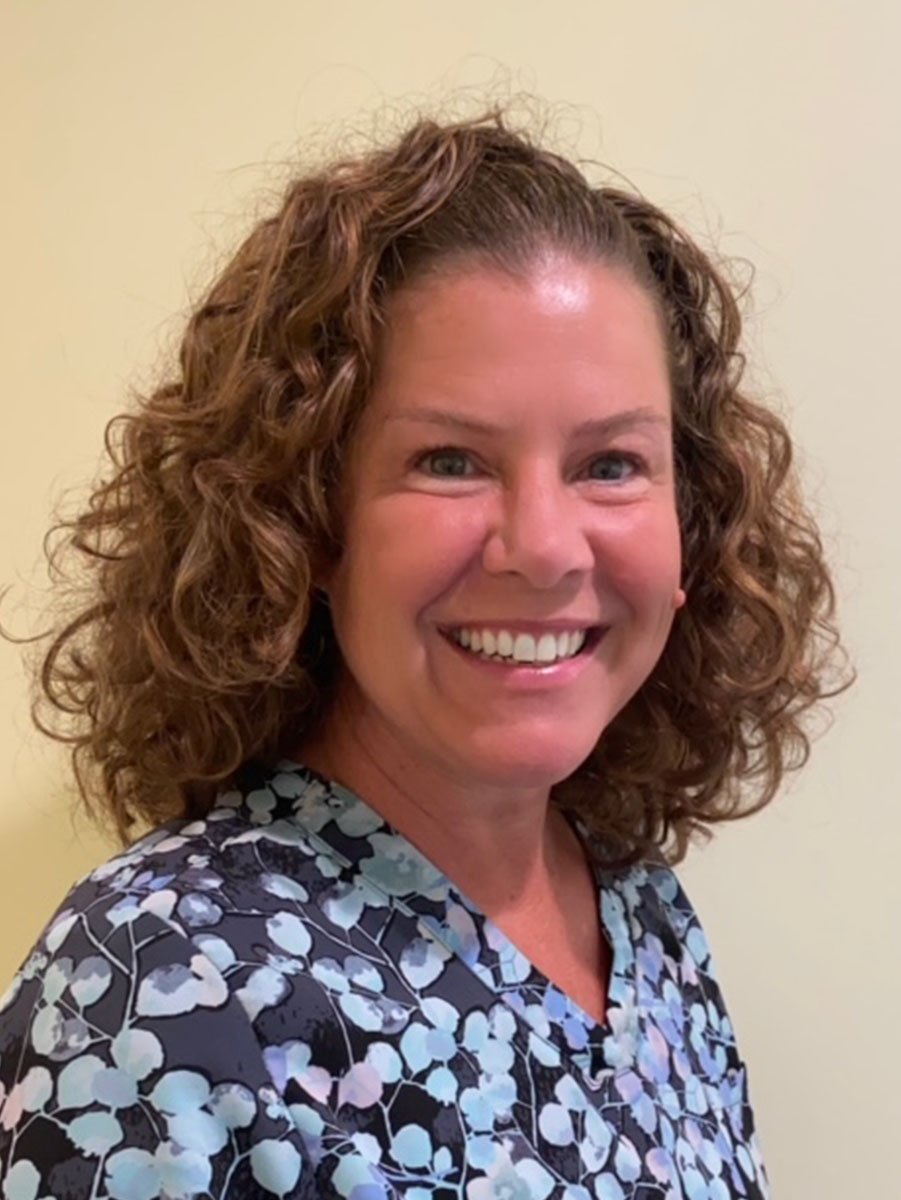 Orthodontic Technician
I have worked in orthodontics for more than 27 years, and have become a certified X-ray tech and orthodontic technician. I work in the clinic, where I prepare and sterilize our equipment and instruments. I also take X-rays and prepare patients to see the doctor: explaining what we'll be doing and answering questions. I love developing great relationships with each of our patients, from seven to 77! It's incredible to see how changing a smile transforms a person's life and outlook!
I share my home with my beloved Mark, with whom I've been for 28 years, and Mickey, our kitty cat. I have a beautiful niece and a handsome nephew. They are our world and keep us constantly laughing. I'm surrounded by the best family and friends a girl could desire!
Gail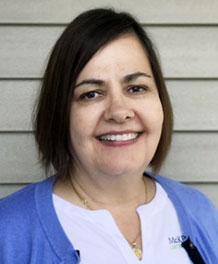 Practice Administration
I've worked in general dentistry and orthodontics since 2008 and joined the McKenna Orthodontics team in 2016. Working with patients and their parents, I review treatment plans, coordinate insurance details, and help schedule appointments. By creating and maintaining a smooth workflow, I make sure everyone has a stress-free visit! It's a real delight to know when patients and families leave our office that they are pleased with the care they've received. Even more delightful is seeing the beautiful, confident smiles our patients share when they've finished treatment!
On my off days, I'm usually enjoying the outdoors with my two rescue dogs, Paco and Indie. My two children are now adults: my daughter is a therapist who works with young children in Massachusetts and my son has a local home improvement business.
Jennifer
Orthodontic Technician
I completed my certified dental assistant training through Tunxis Community College in 1991 and joined McKenna Orthodontics in 2001. I work in the clinic, where I take orthodontic records, handle intraoral scans, and am a lab technician. I also prep patients for the doctor, assist during different procedures, and teach patients about oral health. I love being part of McKenna Orthodontics, where we transform smiles and change lives though the best possible orthodontic treatment.
When I'm not working, I love spending time with my two children, Trevor and Leah, and our three dogs. I also love motorcycles, the beach, sunrises and sunsets, and bonfires.
Sheila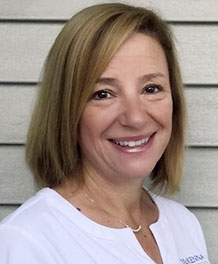 Practice Administration
I've loved being part of the amazing McKenna Orthodontics team since I joined in 2014. I assist patients and parents with all aspects of treatment and financial planning. Together, we figure out the financials and review insurance benefits, and I schedule visits and procedures, too. Here, we do everything we can to make our patients feel welcome and confident. I look forward to each patient's visits, because they tell us their latest news and the exciting things happening in their lives.